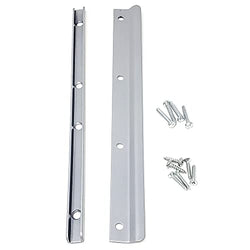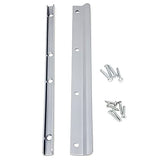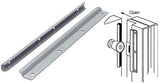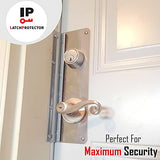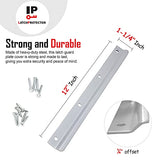 LATCHPROTECTOR.COM
LATCHPROTECTOR LATCHPROTECTOR in-Swing Latch Guard LP300 12inch Steel, Gray Painted
SKU: B09CNRZ867
Brand: LATCHPROTECTOR.COM
Features:
12" Length
In-ward swing residential or commercial door
Durable Gray Painted Steel finish
Great for Apartment, Garage, Panic Room, Safe Room
Includes Tamper Resistant Screws
Part Number: LP300
Details: This latch shield is constructed of durable steel and comes in an appealing gray painted finish which can be field painted to match your existing door and hardware. It features an interlocking design to prevent access by forced entry on swing-in doors. This latch shield is designed for use with in-swinging doors and it can be used on residential, commercial and industrial applications. This Latch Protector can be mounted on wood and metal door systems. This item includes one-way, tamper-proof screws for use on jamb-mounted bracket. Installation is as easy as; hold in place, mark holes, pre-drill and install. Note: A one-way driver bit or large flat head screw driver may be necessary to drive in one-way tamper resistant screws in lieu of a regular flat head screw driver.
EAN: 0083351035655
Package Dimensions: 12.5 x 3.0 x 0.5 inches