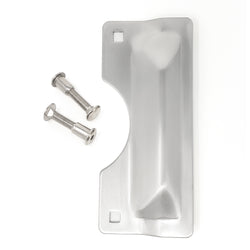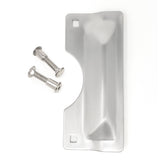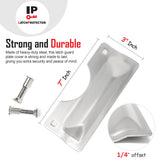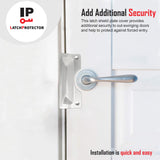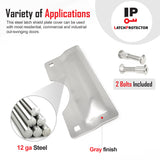 LATCHPROTECTOR.COM
LP211 3" X 7" Latch Guard for Out-Swinging Doors
SKU: LP211
LATCHPROTECTOR Products have been designed and tested to help provide a strong deterrent and keep your property secure from prying and forced break-in.
The LP211 is manufactured from high strength steel and features the new industry standard flush fit fasteners. All other products are inferior.
The LP211 is 3" x 7" with 1/4" offset and allows a large diameter cutout for knob or deadbolt.
Ease of installation using the enclosed fasteners, the Latch Guard securely installs next to the doorknob by marking the location and then drilling 2 holes through the door to fasten the Latch Protector Plate. A hex allen tool will be required to secure the fasteners to the through bolt carriage fasteners.
Durable and Attractive Finish will look good in all weather and compliment the door hardware.