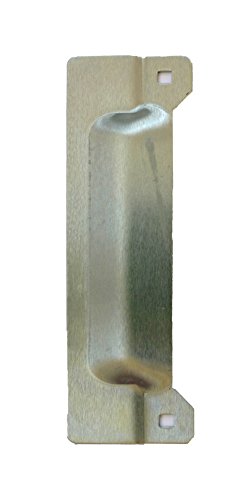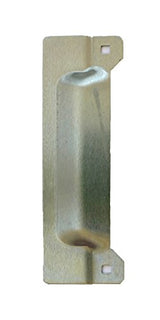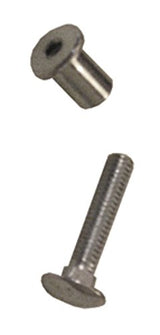 Latch-Gard
Latch Gard 115Z Latch Guard Protector
SKU: B00RWKKV0U
Brand: Latch-Gard
Color: Silver Zinc Plated
Features:
12 gauge plate steel
Zinc plated and lacquer coated for corrosion resistant finish
Large cut out for Lockset and deadbolt
Reversible for right or left openings
model number: LG115Z/SFNP
Part Number: LG115Z/SFNP
Details: Latch Gard products are made in the USA using high quality materials. Latch Gard LG110 Series latch protectors are manufactured using heavy 12 gauge steel for maximum security. Features Special fasteners which allow for a quick and easy flush, inside installation. Latch Gard steel plates completely cover the latch area protecting the latch bolt. 3" x 11" steel plate. Carriage bolts and special fasteners must be installed by drilling two holes in the door. For outward swinging commercial doors. Plate: 12 gauge steel, 2 square holes in plate. 5/8" from top and bottom. Bolts: Two 5/16-18 carriage bolts 1-1/2" long with special fasteners.
EAN: 0083351035044
Package Dimensions: 10.9 x 3.5 x 0.6 inches